Bookkeeping is the process of keeping track of all financial transactions made by a company. It allows businesses to identify areas of profit expansion and financial challenges early. Read on to find out how practising good bookkeeping techniques can help small business owners.
Bookkeeping vs. Accounting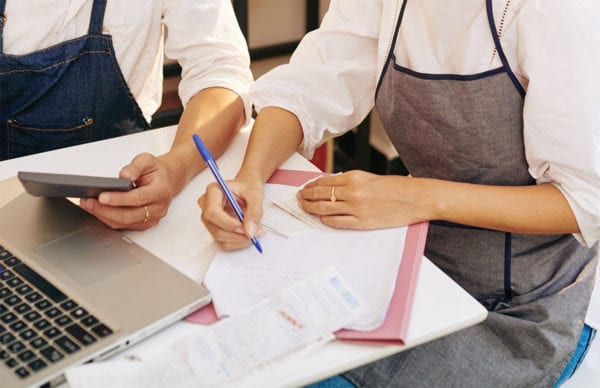 Bookkeeping and accounting are often used interchangeably but these two terms vary greatly. Bookkeeping includes the preliminary work of collecting documents for each financial transaction. Bookkeepers classify, organise, and sort these transactions according to the firm's account. Other responsibilities of bookkeepers include:
Provides training on how to use accounting and bookkeeping software

Implements point-of-sale systems to record daily transactions

Conducts banking activities

Reconciles financial reports to third-party companies (bank statements)
Accounting, on the other hand, focuses on analysing the data the bookkeeper has collected. At the end of a specific period, an accountant takes over and reviews, interprets, and reports financial information. Accountants are also responsible for generating year-end financial statements adherent to various laws and regulations. More of the accountant's responsibilities are listed below:
Audits financial information of the company

Presents reports and business plans relevant to the company's financial health

Prepares asset, liability and capital accounts
Important Bookkeeping Tasks in a Small Business
Bookkeepers play a vital role in running a business smoothly. Here are some of the important tasks they fulfil:
Profit Monitoring – Bookkeeping allows small business owners to monitor their profit over time and create improvement plans. The availability of bookkeeping software which includes graphs and other visual aids enable data precision for proper monitoring.
Financial Management and Improved Cash Flow – Bookkeepers are aware of the company's income and expenditures. Having said that, an accurate bookkeeping method in place can ensure that an owner has enough money on hand to cover the company's expenses.
Prepare Audit and Tax Reports for the Accountant – Early preparation of all financial transactions of the business prior to the end of the fiscal period will save company owners and accountants from the inconvenience. It will also allow them to prepare the amount payable ahead of time.
Manages Accounts Receivable and Payable Ledgers – Bookkeepers are in charge of preparing invoices for the clients and chasing late payments. On the other hand, depending on the firm's policy, some bookkeepers make payments on behalf of the business.
How Bookkeeping Services Help Grow Your Small Business
Some owners of small businesses act as their company's bookkeeper. This practice, however, is efficient only until their firm reaches a certain size. Once their company grows, outsourcing or hiring a bookkeeper might be the best option available. Listed below are some of the ways how bookkeepers can help you grow your small business:
Better Financial Records
Having a bookkeeper will keep important documents organised. They keep track of all the company's finances, pay bills on time, and collect outstanding payments.
Audit Protection
Since bookkeepers lay out the numbers for the accountant, they know where the data come from and where to put it on tax documentation.
Helps Owners Focus on Business Strategy
Bookkeepers take the burden of managing finances off of the company owners. They prepare the reports and ensure that expenses are settled.
Reduce accounting cost
It is the bookkeeper's responsibility to record daily transactions. Hiring a bookkeeper instead of an accountant to manage day-to-day expenses can help you save a lot.
Better Business Analysis
Proper bookkeeping yields accurate documentation of the company's financial status, thus enabling owners to assess their business needs easily. It is hard to determine the areas of improvement if the finances are disorganised.
There is a lot to learn on how to do bookkeeping and learning the basics is a good start. If you have just opened your business or you find bookkeeping a complicated task, get connected with CorpXervices. Our team of professionals will take charge in bookkeeping jobs you need to get done to help grow your small business.