Circumstances for a business can often change, and in order to remain locatable, it is vital to maintain up to date information with the local authorities. In Singapore, any company that wishes to register a change of address or any other particulars has to record this information with ACRA (Accounting and Corporate Regulatory Authority), the primary authority on business activity in the country. This article expands on the ACRA change of address policies and the process of how to go about registering these changes.
Most modifications in business particulars, including change of ownership, change of company officers, change of company address, and many others can be done through the ACRA's Bizfile+ portal. Another option is to go to a professional outsourcing service which can help to complete this process end-to-end.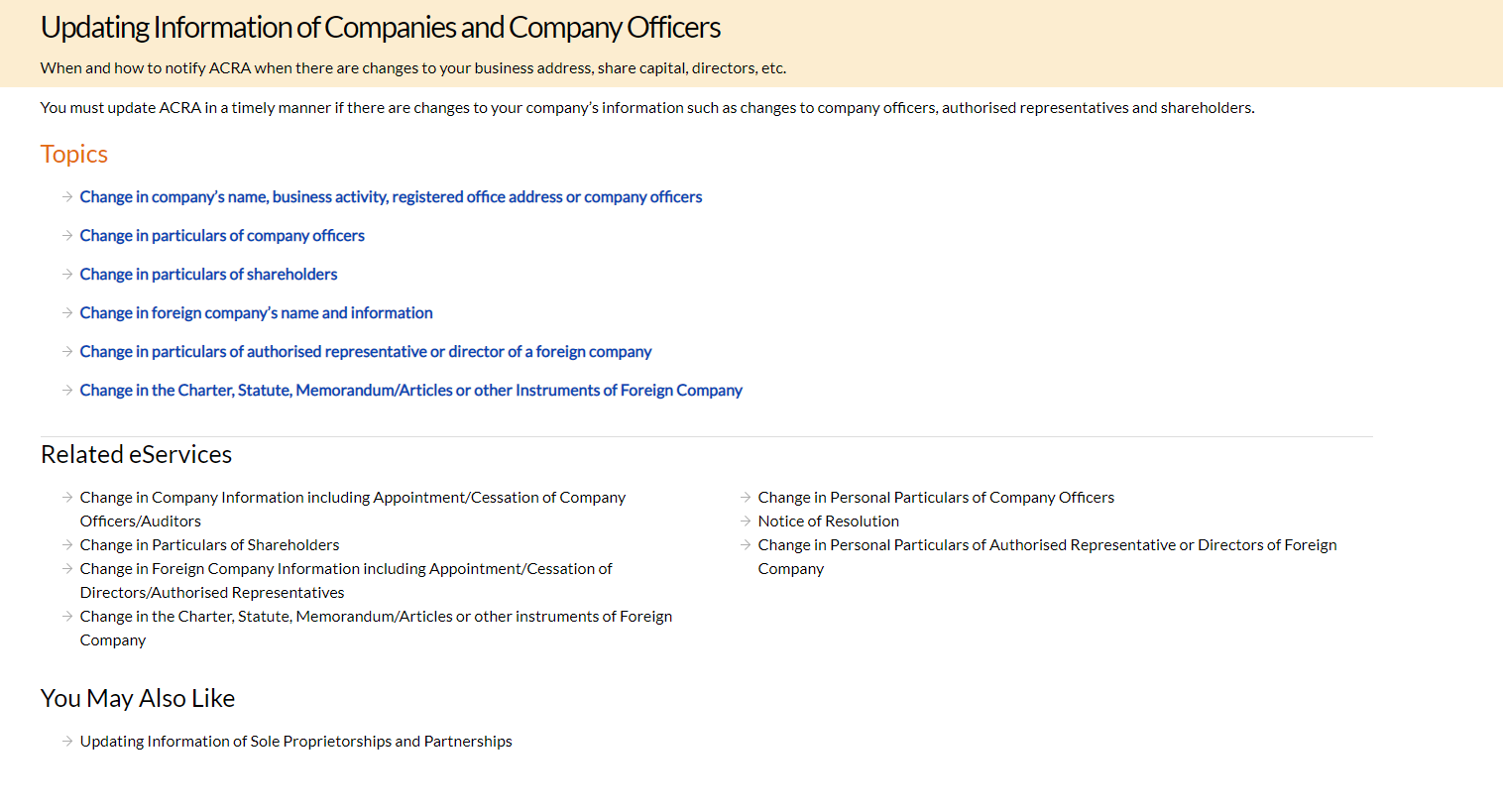 Updating Business Information in ACRA's Bizfile
Bizfile or Bizfile+ is ACRA's online directory to store any company-related information, ranging from registration documents to applications for changes in company structure, and many other particulars. It is also a platform where companies can file their taxes and other documents required by the government. When changing the company address, the business owner must notify ACRA within 14 days.
Not anyone can use Bizfile; businesses need a CorpPass login to be able to access the portal. The business owner must be a citizen, permanent resident or work permit holder in order to obtain this. For businessmen located outside of Singapore, professional services are available to help with this process. Read more information regarding company registration for expats.
ACRA's Regulations on Change of Address
In order to update a company's address through Bizfile, all one needs to do is follow the instructions after logging into the company dashboard. Select Change in Company Information → Change in Registered Office Address and Office Hours. It is approximately a 15-minute process on Bizfile, and then it takes ACRA 3-5 days to approve the change. Once updated on Bizfile, the Inland Revenue Authority of Singapore (IRAS) also gets the information updated from the ACRA website. They will then start sending tax information to the new address.
Change of Company Address According to MOM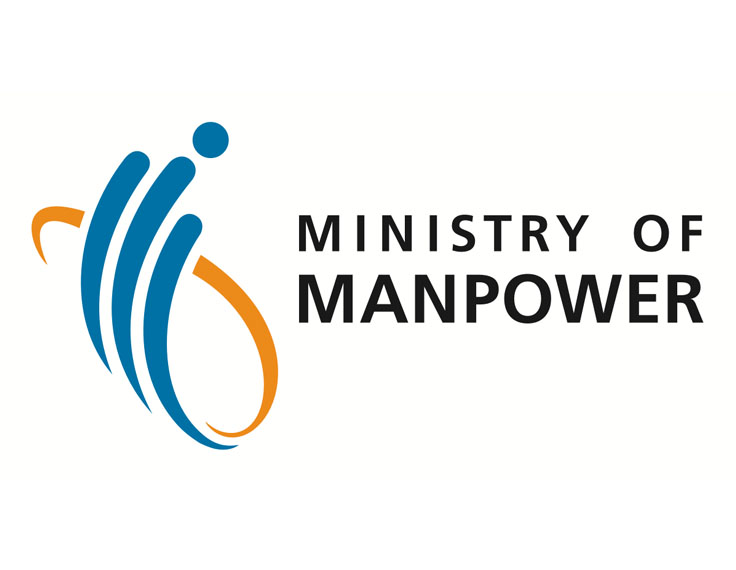 In addition to informing ACRA, it is also vital to inform the Ministry of Manpower (MOM) and Central Provident Fund (CPF) Board if the business owner holds a provident fund. The MOM handles everything related to labour laws in Singapore. To be able to work or own a company in Singapore, foreigners need an Employment Pass which can be obtained by applying through the EP Online website.
ACRA's Regulations on Change of Ownership
In Singapore, a change of ownership depends on the business's corporate structure and nature of the change of ownership. A similar process is followed with ACRA for a change of company officer.
For sole proprietorship and partnerships, the business owners are required to lodge the changes in Bizfile+ within 14 days of the date of change. Additionally, certain changes such as the addition and removal of partners require Registrar's approval, which must be done within 14 days from the first submission date. Failure to do so will result in an application lapse. The business will then have to submit a new application and pay for all the fees.
Private companies must also pay stamp duty on the document signed during the company acquisition. The stamp duties are paid to the IRAS when shareholders transfer their shares. Duty is payable on the actual price or market price of the shares, whichever is higher.
Notice of Resolution – ACRA
A company resolution is defined as a document provided to ACRA when a decision related to special affairs such as change of address, change of ownership or transfer of shares is taken with a majority of voters' consent. A Notice of Resolution is the period in which this change has to be notified to ACRA. In this case, it is 21 days.
ACRA has to be informed of any change made by a company in Singapore. Failing this, the company can risk being fined an amount of up to $5,000 and a default penalty.
[/fusion_text][/fusion_builder_column][/fusion_builder_row][/fusion_builder_container]