Company registration in Singapore is fast and easy. This guide will help you understand the requirements and processes involved in setting up a business in The Lion City.
Why Register a Company in Singapore?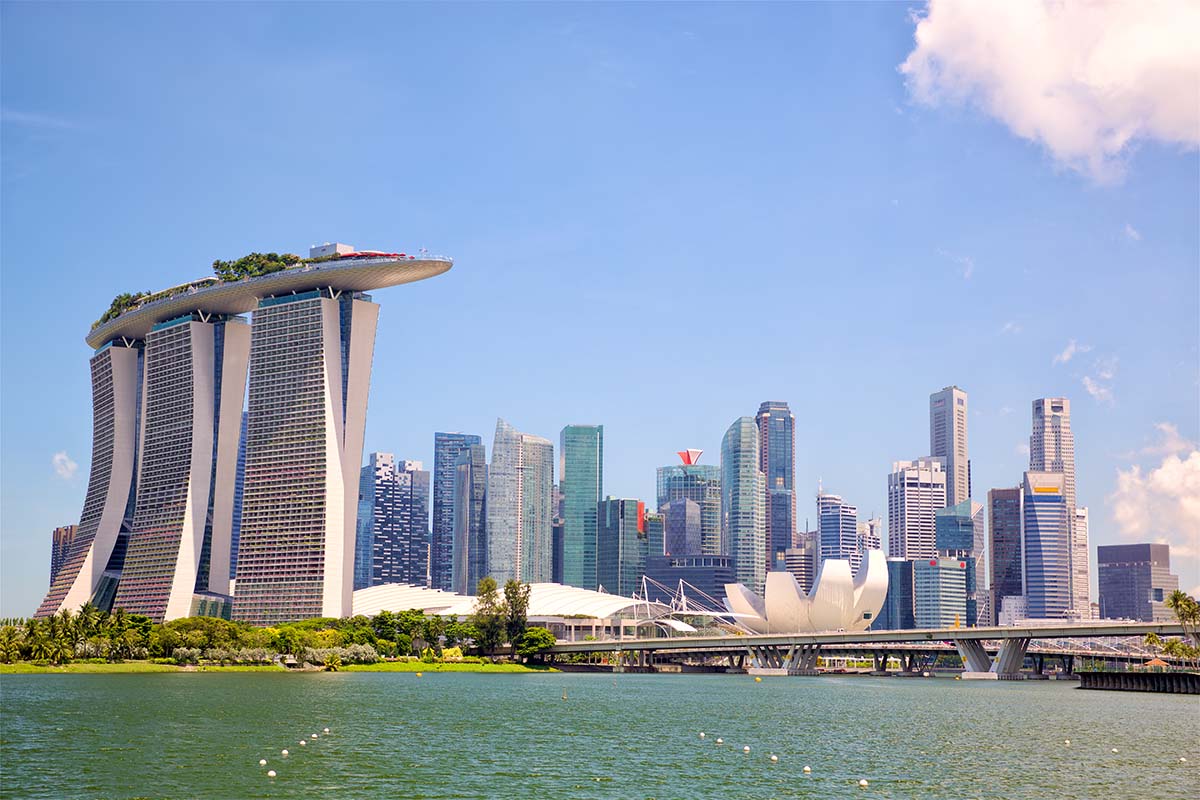 Singapore's pro-business environment makes it attractive for both local residents and foreigners to set-up their company–whether small or large–in the country. Its vigorous economy can be attributed to its corruption-free government, leaving it with no external public debt. The country's simple-yet-rational tax system, ease of company incorporation, excellent geographic location, and amazing infrastructure all add up to its outstanding reputation.
Steps in Setting up a Business in Singapore
Planning and Decision-Making
This phase includes all the groundwork needed to start your business. Once you have a business idea in mind, it is important to create a blueprint that contains a systematic process to follow. This step should also consider all the guidelines you need to abide by. Foreigners who want to incorporate their business in Singapore should read this guide.
Calculating the Costs and other Finances
The cost of setting up a company in Singapore comes at an economical rate. Proper evaluation of costs and expenses will help you determine how to optimize your available funds. Company registration costs and compliance fees in Singapore are stipulated by ACRA. Some of the requirements that involve payments include the following:
Licenses and Permits

Registration with ACRA (Accounting and Regulatory Authority) Singapore 

Formulation of company seal
Online Company Registration through BizFile
BizFile is the web portal of ACRA that allows business owners to register their company name online. Aside from registration, a lot of other business transactions can also be completed through BizFile, including the annual filing of statutory obligations and updating the company particulars. If you want to know more about BizFile, click here. 
Maintaining the business
After a successful incorporation, business maintenance comes next. Keep in mind that the appointment of a company secretary must be done within six months from the incorporation date.
Frequently asked questions
What are the minimum requirements needed for Singapore company registration? 
Registering your business in Singapore requires the following: 
Minimum of 1 and a maximum of 50 shareholders (Singapore-resident or foreigners)

Minimum paid-up capital of $1 

Directors (Singapore-resident or foreigners)

Company Secretary (Singapore-resident only)

Registered Address

Company Name
If there will be changes in the above business particulars, the company must notify ACRA within 14 days from the date of the amendment. Notification may be done through ACRA's hotline (6248 6028), by email or by appointment. 
How do I check the availability of my preferred company name?
Business owners in Singapore can perform a company name check before venturing on a new investment. This process can be done through ACRA's free online directory search. Here's how to do it:
Go to ACRA's online directory platform:

https://www.bizfile.gov.sg/

Enter your preferred business name or the company name you would like to verify.

The website will ask for a Captcha verification method. 

The results will be displayed afterwards.
Bizfile holds the complete Singapore registered company list. It can be used by business owners who want an initial background check on a potential business partner.
What is UEN?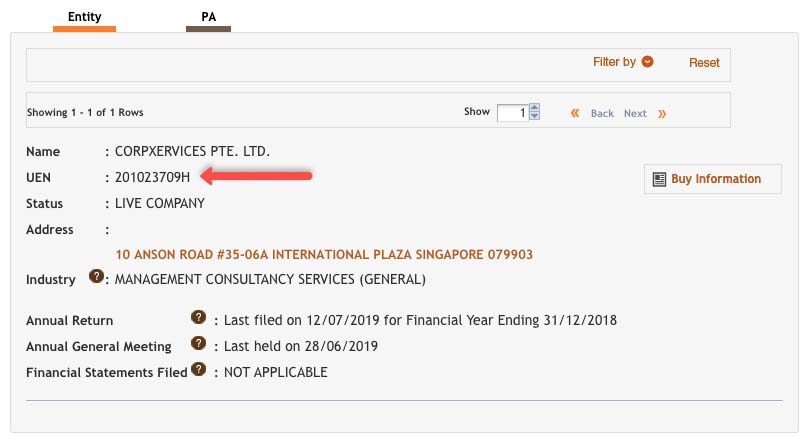 UEN or the Unique Entity Number is previously known as the Singapore Company Registration number. UEN is the official identification number of a company that is used to correspond and interact with any government authority. Entrepreneurs in Singapore often do a company registration number check to see if a company is in good standing.