The COVID-19 pandemic has wreaked havoc upon the operations of several top companies in Singapore, causing disruptions to supply chains, workforce, and productivity due to the enforcement of strict self-isolation measures. However, as government regulations are eased to stimulate the economy, a number of companies in Singapore have been permitted to resume operations as of June, which means that for certain businesses, life is slowly going back to normal.
A Phased Approach to Reopening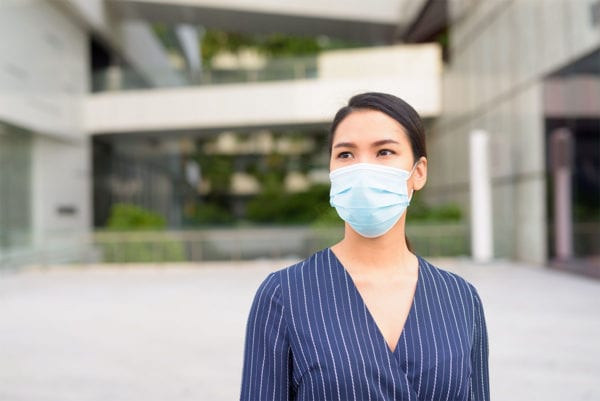 The Singaporean government has planned for a phased reopening to businesses to prevent overcrowding, which could lead to a second spike in the number of reported cases. 
Phase 1 of the reopening was launched on 2nd June 2020, and Phase 2 is planned for 19th June 2020. Every company that reopens is expected to strictly adhere to the safety management requirements and individual sector-specific requirements as laid down by the government authorities to resume business.
List of companies permitted to operate in Singapore
A phased reopening has been planned according to Singapore Standard Industrial Codes (SSIC) codes, which are assigned to every company at the time of company registration. Certain companies with authorised SSICs are now allowed to operate. To check whether a company is allowed to resume operations, it is possible to search the list of permitted categories of business, which is available to view as a PDF on the GoBusiness website.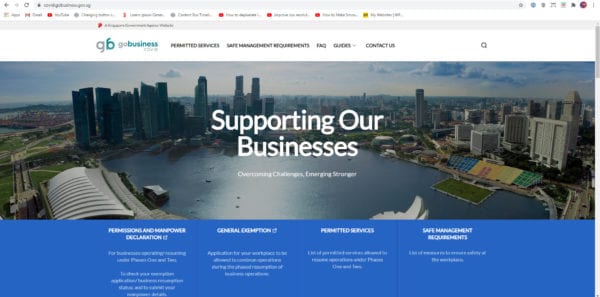 Some of the permitted categories include administrative companies, financial businesses, F&B for takeaways, tech companies, security services, etc. By June 19th most categories of business will be permitted to resume operations as long as they comply with the safety requirements specified by the government. 
How to check SSIC for companies in Singapore
The Singapore Standard Industrial code is a reference number that allows certain types of businesses to be classified based on the type of activities that they undertake. This code is assigned in order to group similar types of businesses and subject them to certain requirements at the time of company registration and operation. For example, businesses with a certain SSIC may be required to seek approval from different government bodies at the time of company registration. Therefore, it is vital that each business aligns its activities with those that are permitted under its SSIC code.
The SSIC code for every category of business is available on file with the Accounting and Corporate Regulatory Authority of Singapore (ACRA). To check their SSIC code, a business owner can either approach ACRA or log in to the Bizfile+ database using their CorpPass credentials.
Safety Regulations for Companies that are Reopening 
The Ministry of Trade and Industry, in collaboration with the Ministry of Manpower, has laid down certain safety regulations that all companies in Singapore are required to adhere to in case they plan on resuming operations. Some of the key requirements outlined under the general regulations are:
Wherever possible, companies should allow employees to work from home unless absolutely vital to return to the workplace.

At least one Safe Management Officer needs to be appointed in order to implement the Safe Management measures.

Employers should reduce physical interaction and ensure safe distancing between employees. 

Companies should use SafeEntry to record the entry of employees and visitors to help with contact tracing.

Personal and office hygiene needs to be observed and masks need to be worn at all times.

Regular health checks and safety protocols need to be implemented to manage potential virus cases.
There is also a set of specific regulations that pertain to different types of companies, which can be viewed here. 
It is clear that although businesses have been allowed to reopen, there will still be a phase of adjustment during which all companies, old and new will need to evaluate their business models to ensure maximum safety for their customers as well as employees. While the future still seems uncertain, it is definitely in all companies' best interest to comply with these regulations as much as possible to ensure that business can operate as smoothly as possible under these challenging circumstances.