Start-ups in Singapore play a great role in keeping the country's entrepreneurship ecosystem competitive. Not every one of them succeeds, but a majority still last more than a few years after their inception. With that said, the government continues to strengthen these enterprises, both individually and collectively by promoting the benefits of partnership and collaboration. 
This article discusses the definition of start-ups, how they work and lists some of the start-up companies in Singapore that made a significant impact on the business community.
What is a start-up?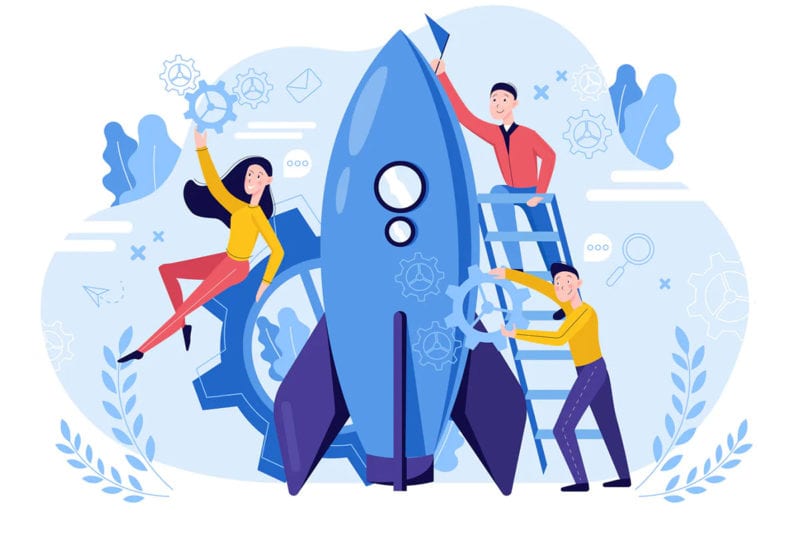 Here is the definition of start-up by Investopedia.com:
a young company founded by one or more entrepreneurs to develop a unique product or service and bring it to the market.
Start-ups begin as an idea and will require the utmost patience and work. They should be agile and ready to adapt to the ever-changing customer and market needs. Would-be entrepreneurs must be able to seek information, analyse data and develop strategies that will help create a profitable business model. 
How do Singapore start-ups work?
Statistically, most start-ups fail. To combat such circumstances, the government continues to motivate budding entrepreneurs, both local and foreign, by developing programmes aimed at supporting businesses. First-time company owners can enjoy good funding support and can build strong connections around the world. 
Listed below are some of the funding options available in Singapore:
Traditional funding
Traditional funding sources include loans from bank and credit unions. This funding option also includes schemes sponsored by the Singapore government. 

Startup SG, an initiative of Enterprise Singapore, was launched in 2017 to showcase the country's vibrant start-up ecosystem both locally and internationally. It provides Singapore-based companies access to funding and mentorship programs. Qualified start-ups will be able to access cash grants, business loans, and equity financing. Some of the funding programmes offered by Startup SG are:
Startup SG Tech
This grant aims to fast-track the development of proprietary technology solutions by providing successful applicants with early-stage funding. It aims to cultivate financial discipline and growth-oriented mindset among its qualified start-ups. 
Startup SG Founder
The Startup SG Founder is developed for new entrepreneurs with innovative business ideas. Qualified applicants are eligible for their mentorship programmes and business guidance.
Startup SG Equity 
This grant aims to stimulate investments from private sectors into innovative, Singapore-based technology start-ups with global market potential. 
Start-up Incubators
Incubators are firms that foster start-ups through different developmental phases of the business. They assist until the company obtains sufficient financial and physical resources to function on its own. The following are some of the incubators accredited by the Singapore government and the sector they support:
Action Community For Entrepreneurship (ACE)

– works with start-ups in all sectors

Advanced New Technology Incubator

– hardware, robotics and automation

JCS Venture Lab

– advanced manufacturing and engineering

Nanyang Technological University

– health and biomedical sciences, urban solutions and sustainability, and advanced manufacturing

Singapore Management University

– cybersecurity, data analytics and artificial intelligence, and logistics

Spaze Ventures

– financial services, healthcare, education and e-commerce

Trendlines Medical

– start-ups creating medical devices and medical technology

August Global Asset Management

– medical technology, education technology and big data
Angel Investors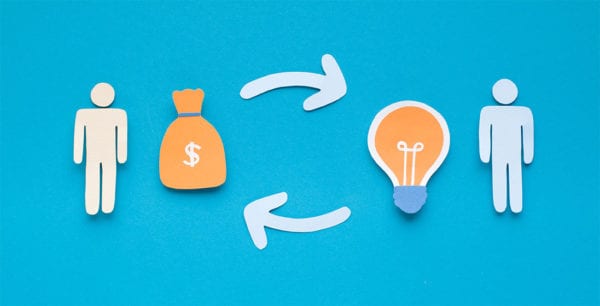 Angel investors are high net worth individuals who invest in start-ups. Their investment can come individually or as a group. This type of funding scheme gives start-up company owners quick access to capital. The angel networks in Singapore include:
Business Angel Network South East Asia (BANSEA)

Business Angel Scheme (BAS)

Singapore Angel Network (SGAN)
Start-up Companies in Singapore
Silicon Republic lists start-ups in Singapore worth watching in the year ahead. Here are some of the companies mentioned:
Coda Payments
Coda Payments was founded in 2011 and continues to grow traction in Singapore's business community. It provides an alternative payment gateway for individuals without debit or credit cards. Coda partnered with over a hundred merchants and offered payment options to its users such as e-wallet and bank transfers. 
Currently, 80% of Coda's business is attributed to mobile and online gaming while the remaining 20% comes from digital media. Coda was also able to expand internationally with its revenues increasing by 40 times since 2015.
Carousell
Carousell was born in 2012 when one of its founders, Quek Siu Riu was trying to sell his old laptop online. This led him—together with his two co-founders Lucas Ngoo and Marcus Tan–to develop an online marketplace. It only had less than 100 users back then with 800 items for sale. Today, Carousell has reached an overwhelming six million listed items in Singapore alone. The e-commerce app was also able to expand internationally and managed to attract funding from huge companies such as Golden Gate Ventures and Sequoia Capital to mention a few.
Ninja Van
Launched in 2014, Ninja Van is considered as one of Southeast Asia's fastest-growing logistics providers. The company uses an algorithm-based technology which assures next-day delivery for e-commerce companies. Since its launch in 2014, the company was able to achieve sustainable growth and deal with the market's tight competition. It expanded internationally after a year. Currently, Ninja Van continues to secure partnerships and funding from investors around the world.  
Conclusion
The start-up ecosystem in Singapore has been showing significant progress over the years. Its development can be attributed to the government's continuous desire to inspire and motivate budding entrepreneurs, both local and foreign. Thanks to the country's numerous schemes and grants, start-ups in Singapore are given a boost.
Should you need assistance in incorporating your start-up company, CorpXervices can help. We guide you through the process for a smooth and seamless experience.