Thanks to the country's business-friendly economy, company incorporation is relatively inexpensive and uncomplicated. This article seeks to provide start-up business owners with an insight into ACRA's compliance fees, including both pre- and post-incorporation costs.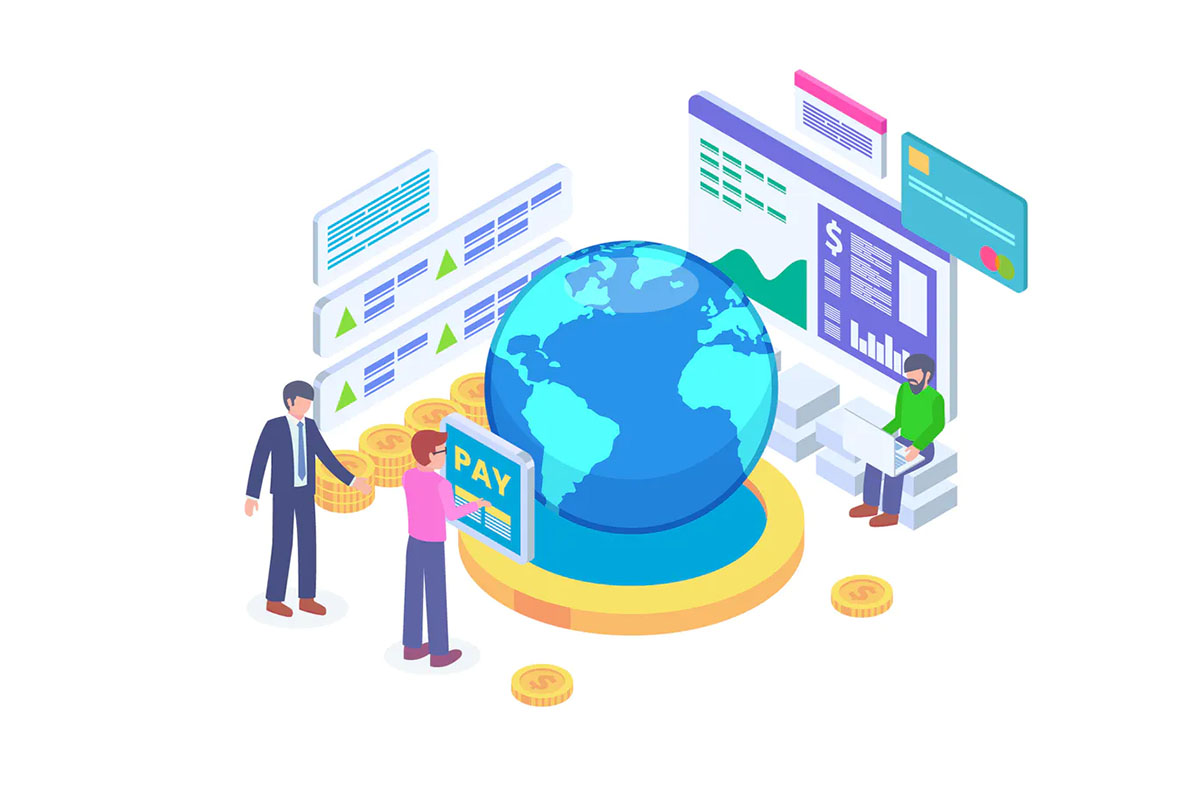 Company Incorporation Fees in Singapore
The Accounting and Corporate Regulatory Authority (ACRA) charges a total of $315 administrative fee upon the application of company incorporation. It includes a $15 fee for name application and $300 for registration. 
These transactions, along with the other company-related ACRA filing fees discussed below can be completed online, thanks to the web portal of ACRA, Bizfile+.
Other Company-related Fees Imposed by ACRA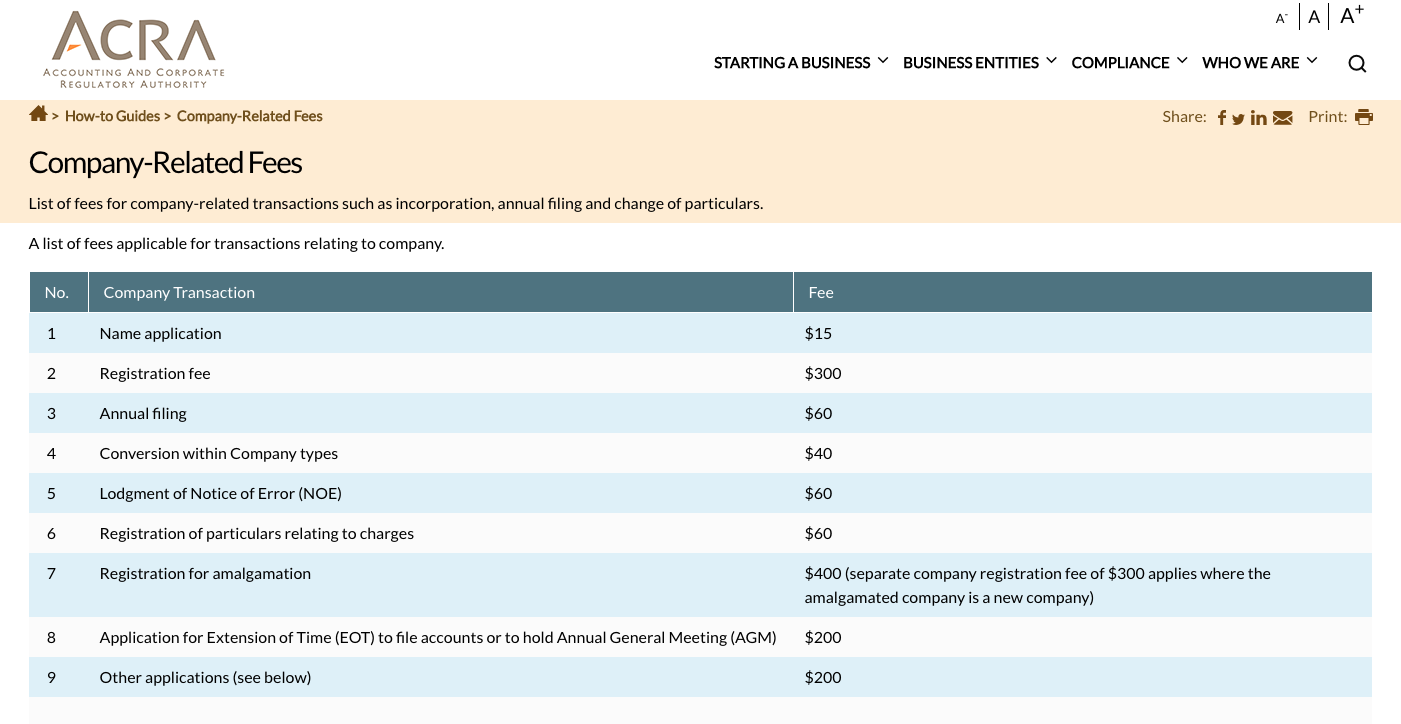 Annual Return Filing
One of the responsibilities of a corporate secretary is to ensure that the company complies with the timely filing of statutory reports. Annual return filing is an electronic document that is submitted to ACRA each year to keep the company's information current. This transaction costs $60 and can be completed through Bizfile+.
Conversion within Company types
ACRA Singapore permits conversion within company types for a $40 fee.
Lodgment of Notice of Error (NOE)
Notice of Error allows the company representative to correct the mistakes initially submitted to ACRA. The process will take about 20 to 30 minutes in Bizfile+ and the application will take seven working days to be completed. Typographical and any company-related document errors are charged $60 while the refiling of financial statements has a fee of $200. 
Registration of Amalgamation
ACRA allows the amalgamation of two or more companies for a fee. Short-form amalgamation (wholly-owned subsidiaries) costs $400 while combining companies that are unrelated costs $700.
Registration of particulars relating to charges
ACRA's online portal, Bizfile+, allows a company officer to register a new charge online. This transaction costs $60 and will take only five minutes to complete. The application will be immediately approved once submitted. 
Application for Extension of Time (EOT) to file accounts or to hold Annual General Meeting (AGM)
ACRA Singapore allows business owners to apply for an extension of time for holding the Annual General Meeting (AGM) and filing of Annual Return (AR). This transaction can be completed in about five minutes through Bizfile+ and costs $200. For listed companies, the application may take up to 14 working days to be completed.
Application for Licence to Hold Land (under Section 23 of the Companies Act)
A company formed to provide recreation and promote commerce, art, industry, science, religion or any related entity may take advantage of this e-Service from ACRA. It allows the company to seek the Minister's approval prior to land acquisition. The application will take about one to two months to process and will cost $200. 
Application for Exemption/Waiver of Financial Reporting for Foreign Companies (under Section 373 of the Companies Act)
This ACRA online transaction allows a foreign company to apply to the Registrar for:
Relief from audit or form and content of its financial statements including its operation in Singapore

Waiver for filing audited financial transactions of its Singapore operations
The whole application process will take about one month to be completed and costs $200.
We at CorpXervices are familiar with the types of businesses entities. Let us help you through your Singapore company incorporation process. Read more about our services on the Incorporation page.
Need assistance with incorporation, immigration, accounting and other business services?
CorpXervices
is ready to aid you.
We have an experienced team with over 20 years combined experience to help companies in filing secretarial records while providing different options for your business structure.
Government filing and accounting regulations may affect your business operations. Therefore, it is important to get it correct the first time when it comes to these technical requirements. Let us help your business run smoothly. Contact us to get a free consultation today!