A business cannot be registered in perpetuity. It is registered for a fixed period of time, following which, it becomes necessary to apply for a renewal of your business registration as enforced by ACRA. This guide is intended to introduce you to the process of renewing your business license, along with details on the timelines, required documentation and more.
When do I need to register my business?
All businesses that are carrying out any activity for profit on an ongoing basis are required to register themselves with ACRA. Failure to do so may result in fines of up to $10,000 or even imprisonment of up to 2 years. Additionally, your business would assume a great deal of legal risk, considering that unregistered companies do not fall under the purview of contractual agreements. Business registration is a simple and quick process; fees vary depending on the type of company.
Sole proprietors, partnerships and Limited Liability Partnerships have to pay registration fees of $115 for a one-year registration, or $175 for a three-year registration.

Any company must pay a one-time incorporation fee of $315, which includes company registration.
There are different types of business entities. Decisions and compliance will also be involved. Let us here at CorpXervices help you with these matters. See our incorporation page for more information.
When do I have to renew my business license?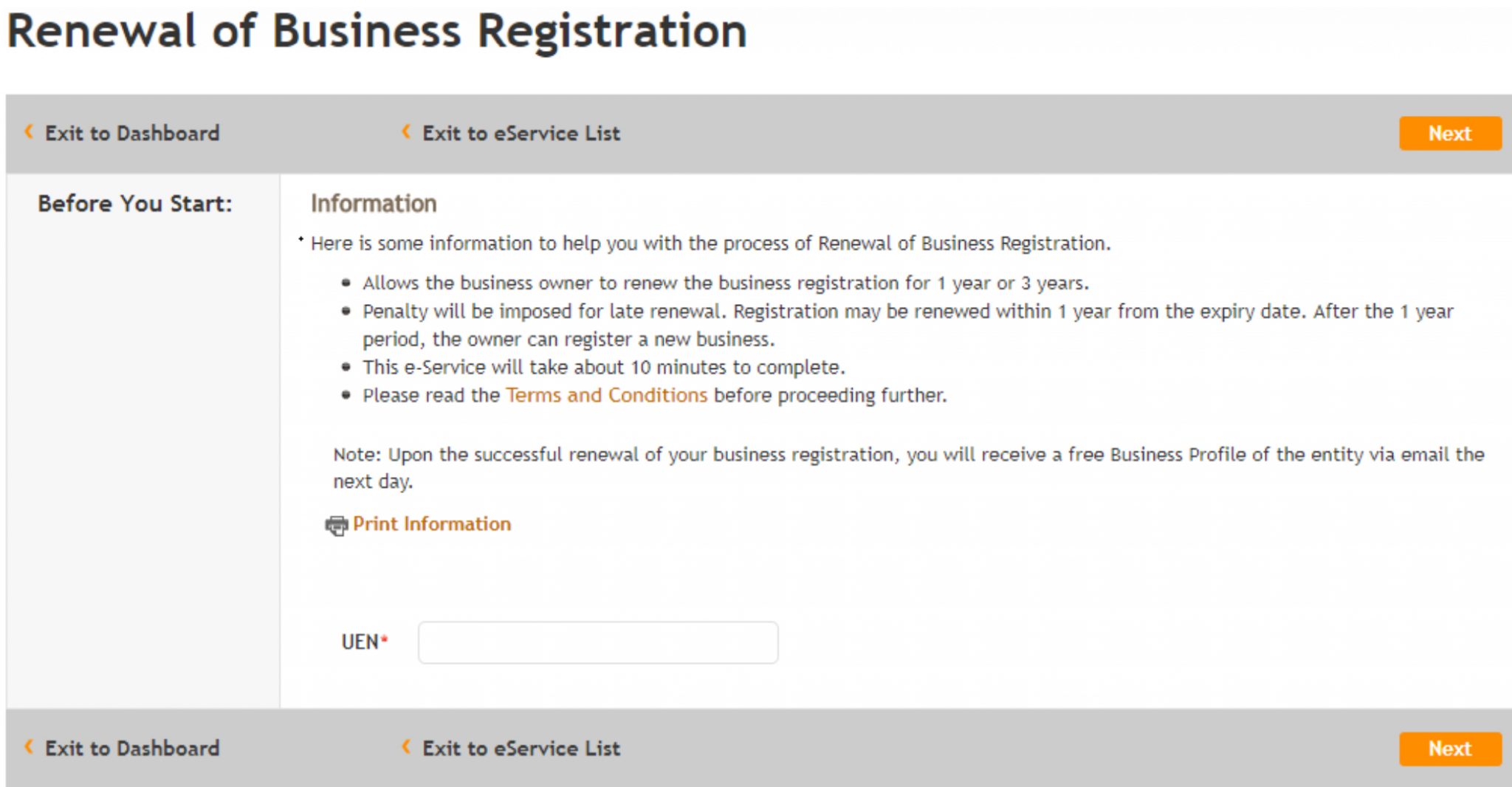 Depending on whether you have a one year or a three-year registration, you are required to apply for a renewal of business registration before the expiry of your current license. This can be done up to 60 days before the date of its expiry.
How much does it cost to renew my business license?
The fees charged by ACRA for renewal of business registration are $30 for one-year renewal and $90 for three years. This is paid via an Inter-bank GIRO using Bizfile, ACRA's online filing and retrieval system for corporations. It is important to note that the three-year renewal option is only available subject to:
Having fully paid up your MediSave with the Central Provident Fund Board

Setting up a regular instalment plan (for example, a GIRO) to contribute to your MediSave and having a healthy history of contributions towards MediSave (typically defined as prompt MediSave contributions for up to 24 months before your application for ACRA business renewal)

Your having never been registered with the CPF Board as a self-employed individual
What is the Inter-Bank GIRO, and how do I apply for it?
An Inter-Bank GIRO (General Interbank Recurring Order) is required for making the payment for business license renewal. You can apply for this using Bizfile+. The application only takes a few minutes to complete. Following this, application is first processed by ACRA, and then the payment is processed by the bank. In total, it can take up to 21 working days to process the application.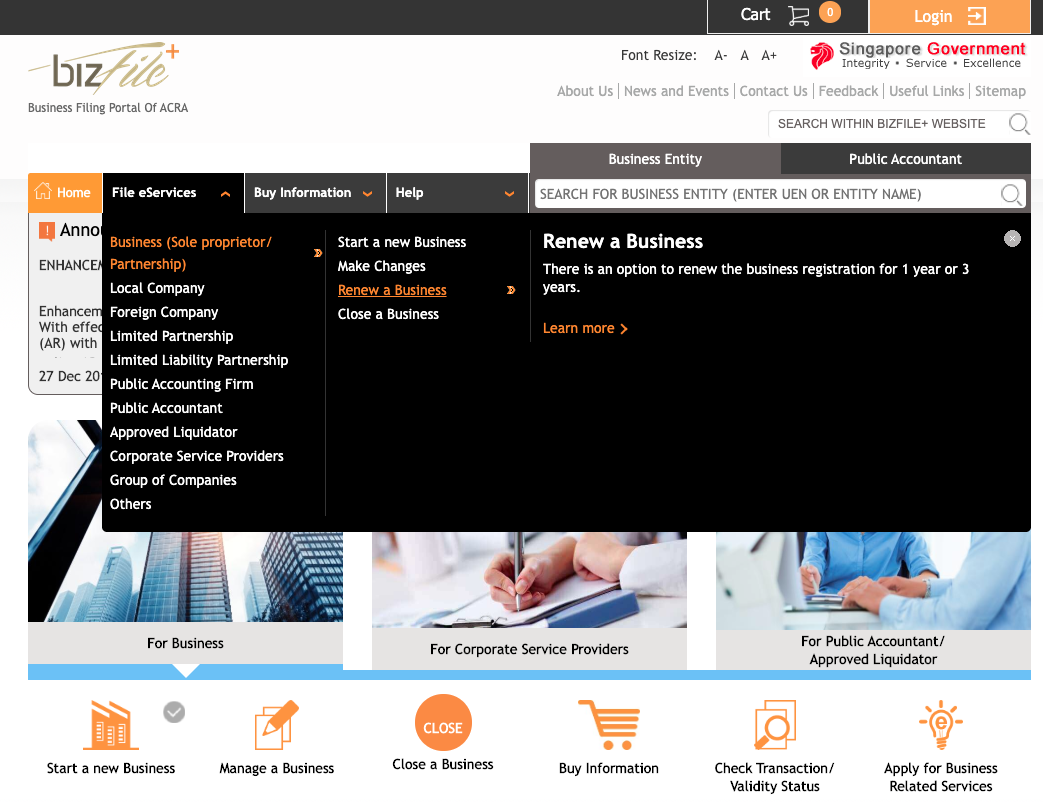 What if I do not renew my business license?
Failure to renew your business license before its expiry date, you may be charged a late renewal fee of $250. However, if your business continues to operate without a valid registration, you may face more severe consequences, including an expensive fine (of up to $10,000), imprisonment of up to 2 years, or both.
In case you have further questions regarding Bizfile+ or business license registration and renewal, you can always reach out to ACRA directly via the ACRA hotline. Every Monday to Friday, ACRA's opening hours are 9:00 AM to 6:00 PM and can be reached at 6248 6028. In case you have a more serious inquiry you can also visit the ACRA office in person, though it is advisable to take a prior appointment instead of simply walking in, to avoid a long waiting time.