Capital is a necessity when establishing a business. However, the notion that it requires a large amount is a mere misconception. Read on to find out more about how to start a business in Singapore and how much start-up capital is needed.
Starting a Business in Singapore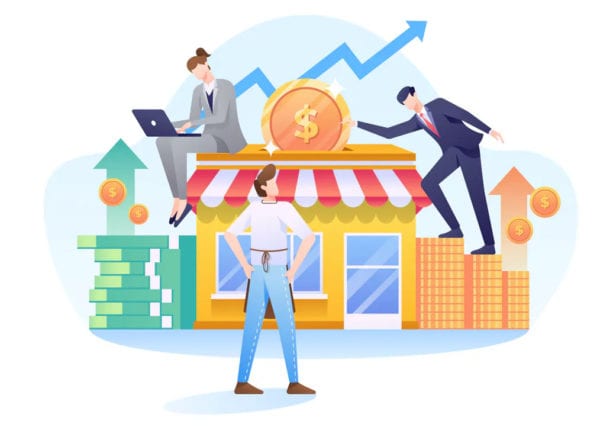 The Lion City's reputation as a business-friendly nation makes it one of the best countries around the world to build start-ups. Aspiring entrepreneurs are easily motivated about starting an online or food business in Singapore through the programmes launched by the government.
Starting a small business in Singapore does not require a large amount. In fact, businesses in the country can be registered with a minimum start-up capital of S$1. Before incorporating your company, you must first decide on its share capital.
What is share capital?
Share capital includes all the funds that your company raises. It is the principal source of finance for private limited companies.
What is paid-up capital?
Paid-up capital is essential to start-ups. It serves as the company's initial source of funds and reflects its financial strength, especially in the first few months of operation. The minimum paid-up capital in Singapore is S$1.
If you are applying for an Entrepreneur Pass (EntrePass), the minimum paid-up capital required is S$50,000. On the other hand, if you are applying for an Employment Pass (EP), there is no minimum paid-up capital requirement. However, industry experts recommend declaring an appropriate amount to support your application.
How Much Start-up Capital Do I Need When Starting A Business in Singapore?
The start-up capital necessary depends on the chosen industry. Expect that some types of companies will be subjected to a higher minimum paid-up capital. 
The official website of the Economic Development Board (EDB) of Singapore has a cost calculator for setting up a business. It helps you determine the amount of start-up capital you need when you set up your business. Here are a few sample calculations: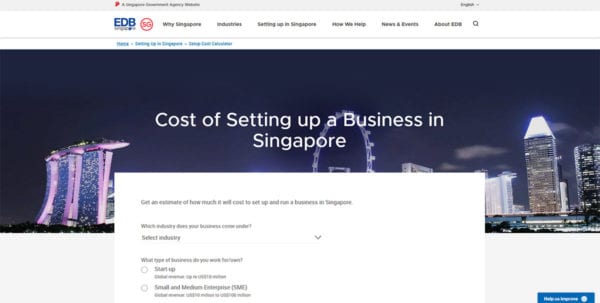 How much does it cost to start a food business in Singapore?
According to the EDB website, the estimated expenses of a food business in its first year of operation ranges from S$141,600 – S$220,800. 
How much does it cost to start an online business in Singapore?
For online businesses, such as an e-commerce platform, EDB reflects a first-year expenses estimate of S$143,300 – S$236,100. 
Do note that the estimated amounts indicated above include the cost of staffing (with 8 to 10 years of experience), renting an office space in the central business district, and cost of company incorporation including all administrative duties.
How to start a business in Singapore with No Capital
Here are a few business ideas that need no cash to start with:
Affiliate marketing

. Helps earn money by promoting someone else's products.

Web design.

Currently, numerous online platforms allow interested individuals to become a professional web designer. 
What Are The Funding Options Available For Singapore Start-ups?
In Singapore, start-up entrepreneurs can take advantage of the different financing options available. The most common are:
Traditional funding – includes bank loans and government funding

Incubators

Angel Investors and Venture Capital firms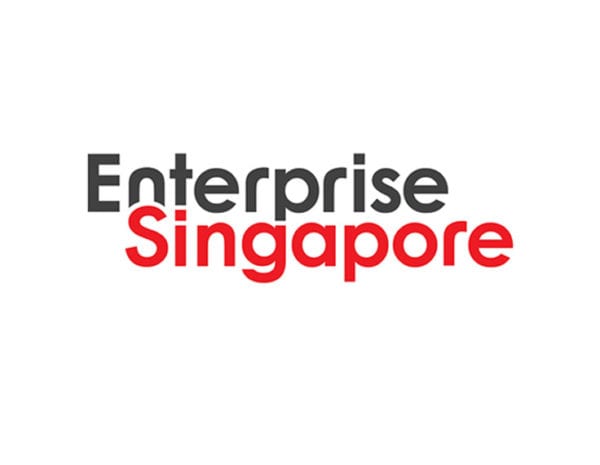 Enterprise Singapore is a government agency that promotes business development. One of its initiatives is the Startup SG which represents the interests of the start-up community and provides support through its programmes. 
Starting a business in Singapore can be complicated for some. CorpXervices can help you with the registration of your company, preparation of documents, and management of complex legal matters. Our professionals will give you expert guidance for a seamless experience.