The government requires every company to lawfully comply with its responsibilities including accounting, bookkeeping and maintaining tax statutory requirements. Failure to do so may result in fines and penalties as mandated by law. And for some companies, outsourcing accounting and bookkeeping services in Singapore is the go-to. Employing such services helps make business operations smooth.
Listed below are some of the tips that will help you find the best accounting and bookkeeping services in Singapore.
Be specific with your needs.

It is important to understand that your statutory obligations do not stop once you are done with the company registration. Accounting works begin at payroll and having experienced professionals take care of it will save you from incurring errors. Bookkeeping jobs, on the other hand, should be done in a timely manner to avoid backlogs in the company's financial performance

Collect and compare.

Collect at least five names of accounting and bookkeeping firms in Singapore. Compare them according to their prices, services, additional features, and overall professional reputation. Visiting their website is a good way to start.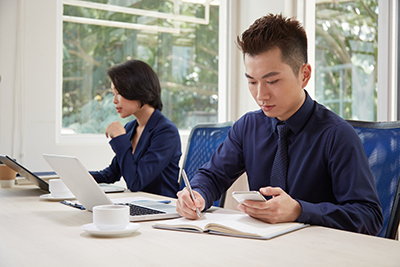 Contact them directly.

Once you have the list of your preferred accounting services in Singapore, it is advisable to contact them directly. Some firms offer a free consultation, enabling you to analyse your needs and personally experience their professionalism.

Do not hesitate to ask.

For a company owner, asking the accounting and bookkeeping firm about their past and current performance is a critical step. Have them provide their credentials, accomplishments and business status. Having these details can further help you with your decisions. 

Determine what sets them apart.

It is good to know if the accounting services you are looking at are using up-to-date and Singapore government-compliant practices. It shows that the firm values efficiency, growth, and accuracy, especially when it comes to its employees. 

The firm can communicate effectively.

One of the things you want to prevent are delays, which is exactly why you're using the accounting services of an efficient Singapore firm. A good firm puts importance on turnaround time. Ask the accountant or the bookkeeper beforehand about their system in responding and acting on client inquiries.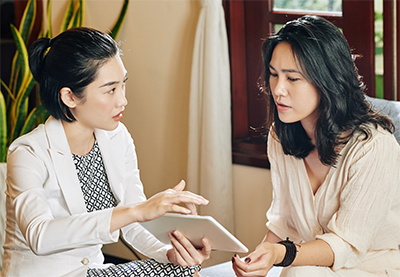 Set expectations early.

Before signing the contract, it is important that you have established your expectations and requirements with the firm offering accounting and bookkeeping services. Doing so will avoid conflict, leading to a harmonious and professional working relationship. Walk them through your company objectives, branding, product, business structure, cash flow, and business plan.  

Invest wisely.

Hiring accounting and bookkeeping services in Singapore is an investment. Having said that, you should choose a firm that has specialists willing to share their technical expertise to the team. Opt for a company that will provide you with professional support in your business decisions and strategies. 
With a large number of accounting and bookkeeping services available in Singapore, choosing who to partner with may take a lot of time and consideration. It is best to select a firm that can fulfil your needs while staying within your company's budget. 
Need assistance with incorporation, immigration, accounting and other business services?
CorpXervices
is ready to aid you.
We have an experienced team with over 20 years combined experience to help companies in filing secretarial records while providing different options for your business structure.
Government filing and accounting regulations may affect your business operations. Therefore, it is important to get it correct the first time when it comes to these technical requirements. Let us help your business run smoothly. Contact us to get a free consultation today!