Setting up a company in Singapore takes a lot of effort. Not only is a business owner expected to register the company with the authorities, obtain the relevant licenses and permits, register for the Goods and Services Tax (GST), but also to ensure compliance with local and tax regulations, open a bank account, and much more. Instead of dealing with the complexities of the financial aspect of a new company, it is wiser to consider outsourcing accounting services to the experts. 
Accounting firms are authorities on financial matters and tax regulations. They are experienced in tasks like compiling financial statements, setting up accounting software, regular bookkeeping, XBRL filing, income tax, Estimated Chargeable Income (ECI) filing, and much more. Taking things into your own hands can mean more time and effort spent researching and understanding these laws and could even lead to financial loss in case of any errors.
There are several benefits to accounting outsourcing for a business owner. 
There's No Need to Hire a Full-time Accountant
Some small businesses don't have the volume of work that justifies hiring a full-time employee. However, conducting a regular review of finances and periodic financial planning is required in order to stay up to date. Outsourcing accounting operations to a firm or consultant means that you have more time to focus on broad business strategy and other priorities that require your attention.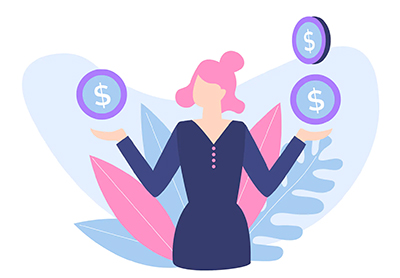 Cost Effective
As for any business owner, cost is always a consideration. While at face value, the cost of outsourcing accounting operations may seem high, the long-term cost of accounting outsourcing is often less than hiring a full-time staff member. In the accounting sector in Singapore, the estimated average monthly gross salary of a first-year manager is $6,725, a whopping 28% higher than the national median. Apart from a competitive salary, a full-time accountant would also expect a sizable bonus, insurance, and additional training – all costs that would not arise if you outsource accounting operations to an external firm. 
Expertise
You can also benefit from the exceptional levels of advice and expertise that accounting firms usually provide. The level of professionalism you can expect from an external accounting firm is high – they are known for maintaining client confidentiality and delivering work well on time. Apart from this, the margin of error in reporting is lower for external auditors, considering that the relationship with the client could be at stake in case of any errors. Finally, by outsourcing accounting services, you can reap benefits of the cutting-edge technology in the market, since many firms in Singapore make it their business to stay on top of the latest industry intelligence and products. 
Errors can be Minimised
Accounting outsourcing also reduces financial loss due to errors. A survey of C-level executives conducted by the Business Times estimated that around 62% of respondents agreed that a company they have worked for had to restate their earnings due to inaccuracies in financial data. Hiring an expert on financial and regulatory matters not only ensures that your finances are accurate and up-to-date but can also avoid you penalties in case you happen to be non-compliant with statutory regulations laid down by the primary authorities – Accounting and Corporate Regulatory Authority (ACRA), Generally Accepted Accounting Principles (GAAP) and the Singapore Financial Reporting Standards (SFRS).
Minimising the margin of error by outsourcing accounting services ensures that your business will be as profitable as possible. The time and money saved by outsourcing key accounting services is also considerable. This is why as a business owner, you should consider finding a key partner to outsource your accounting function to.
Need assistance with incorporation, immigration, accounting and other business services?
CorpXervices
is ready to aid you.
We have an experienced team with over 20 years combined experience to help companies in filing secretarial records while providing different options for your business structure.
Government filing and accounting regulations may affect your business operations. Therefore, it is important to get it correct the first time when it comes to these technical requirements. Let us help your business run smoothly. Contact us to get a free consultation today!