A key step in the process of company registration in Singapore is to obtain approval from the appropriate referral authorities. Several key bodies and institutions review company registration applications in Singapore. Business owners only need to approach certain ones that are specific to the line of business or the company name. These bodies grant each company a license or a permit to begin operations in Singapore.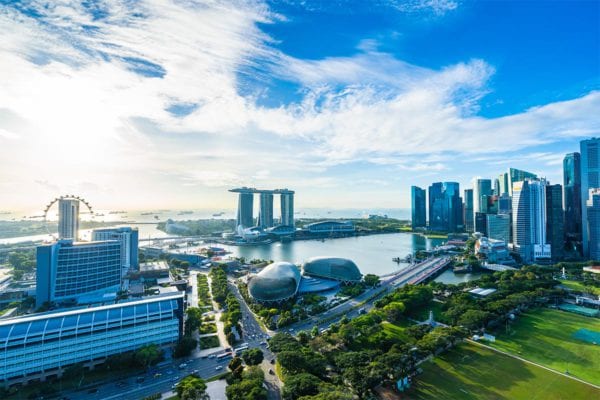 How to register a company with the relevant Singapore authorities  
ACRA usually details whether these licenses are required prior to, or after submitting the application in the Bizfile portal. Depending on the type of application, processing times can range between 14 to 60 days, so it is advisable to perform a Singapore company name check and have all the paperwork ready well in time before the planned launch date. The cost of company registration may go up depending on which individual licenses need to be obtained.

Some of the industry-specific bodies that govern business regulation and company name changes are: 
Board of Architects (BOA) Singapore:

A company only needs to approach BOA if they are planning to set up an architecture firm. Any company with the word "architect" in the name or proposed business activities needs to obtain permission to operate from BOA (unless the applicant is already a registered architect). 

Council for Estate Agencies (CEA):

Any business that plans on engaging in activities related to real estate, or any existing real estate entity that wishes to change their company name needs to approach this council for a permit.

Enterprise Singapore:

Pursuant to the Commodity Trading Act and the Rubber Industry Act, any company that engages in either of these two businesses will require a license from Enterprise Singapore.

Ministry of Culture, Community and Youth (MCCY):

Any charity or organisation that wishes to change its company name to something like "Foundation", "International", or "Singapore" needs to obtain the approval of this department first.

Ministry of Defence (MINDEF):

Similarly, any organisation with a proposed name that contains "Military" or "Defence" needs to obtain approval from the Defence Industry and Systems Office (DISO).

Ministry of Education (MOE):

Establishments that operate as a centre of education, including schools, universities, training centres, excluding those that offer non-academic instruction (such as beauty schools, cooking, sports, driving, etc.), or entities named "Academy", "College", "Institute", "University", etc. will need the approval of the Ministry of Education.

Ministry of Foreign Affairs:

Businesses that contain the name "ASEAN" or conduct any activity related to the Association of Southeast Asian Nations will need to provide information regarding how their business satisfies the conditions for naming as laid out by this government board.

Ministry of Law (MinLaw):

Any business that plans to offer legal services or advice, or contains any mention of the words "Law", "Counsel", "Chamber", "Lawyer", "Advocate", "LLC", etc. will need to apply for a license to practice law from the Legal Services Regulatory Authority (LSRA).

Monetary Authority of Singapore (MAS):

MAS deals with companies and institutions engaged in certain types of activities related to finance. These include: 

Businesses with company names that include the words "Bank", "Finance", "Futures Exchange", "Securities Exchange", "Futures Broker", "Securities", Stockbroker" or any variant thereof. 

Businesses whose activities are covered by the Banking Act (Cap 19), the Finance Companies Act (Cap 108), and the Monetary Authority of Singapore Act (Cap 186), such as banking businesses, merchant banking, finance companies, or card operations.

Businesses whose activities fall under the purview of the Securities and Futures Act (Cap 289), or the Financial Advisers Act (Cap 110) such as trading houses, funds, and financial advisories.

Businesses whose operations fall under the Insurance Act (Chap 142).

Professional Engineers Board (PFB):

Any businesses who plan on engaging in engineering-related activities, or whose business name contains "Professional Engineer" or some variant thereof are required to register with this board.
Singapore Tourism Board: Travel agencies or companies that plan to use the Merlion symbol as a part of their business branding need to approach this board.
In certain cases, business owners may be required to obtain permits from the relevant authority before submitting an application to ACRA via Bizfile. Below are some of the institutions that might need to be approached:
Institute of Singapore Chartered Accountants (ISCA): For entities that have business names containing "Accounting", "Audit", or related terms.

Ministry of Health (MOH): Any business engaged in medical activities such as clinics, hospitals, health centres, or laboratories.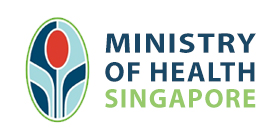 Registry of Cooperative Societies: For business names that contain the word "Co-operative".
Given the number of institutions and referral authorities, it can sometimes be confusing for business owners to figure out which approvals are required. In most cases, it is recommended to hire a professional incorporation service that can provide guidance with respect to the various licenses and permits that are required for a business to run smoothly.