Singapore Personal Access or SingPass is a digital signature that allows entrepreneurs to transact with over 60 government agencies in Singapore. It was launched in 2003 and is currently being managed by the Government Technology Agency (GovTech).
The SingPass system is reviewed regularly to ensure that a secure transaction is provided to its users. Some of its developments over the years include an improved user interface, greater security features and mobile-friendly design. 
How To Register A Company in Singapore using SingPass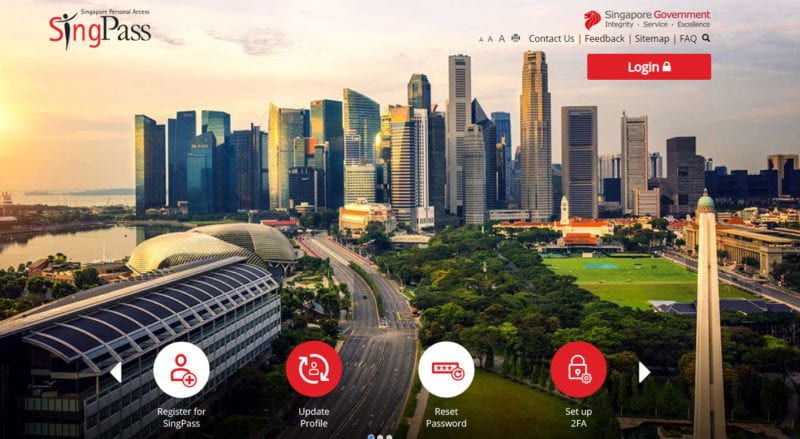 Individuals who want to incorporate in Singapore need SingPass to be able to pass their application to the Accounting and Corporate Regulatory Authority (ACRA). It is submitted through ACRA's online platform, BizFile+. 
For foreigners who want to register a company in Singapore, seeking the help of an incorporation services provider is necessary. These firms can access BizFile+ on their behalf.
Registering for a SingPass Account
Before you go ahead and register for a SingPass account, it is important to know what the eligibility requirements are for SingPass. Read on to find out more. 
The two steps you need to fulfil before registering for a SingPass account are:
You should be at least 15 years old. 

The address indicated on your NRIC (National Registration Identity Card) or FIN (Foreign Identification Number) card is updated.
The following individuals are also eligible to apply for SingPass:
Singapore citizen and Permanent Resident (PR)

Employment Pass and Personalised Employment Pass holders

Entrepass and S-Pass holders

Dependent Pass holders

Long Term Visit Pass-Plus (LTVP+) and Long Term Visit Pass holders

Work Permit holders
Now, you are ready to register for a SingPass account. Registration is done through www.singpass.gov.sg. In this stage, the following necessary details should be the same as the ones reflected in your NRIC or FIN card:
Full name 

NRIC or FIN

Date of Issue
Once done with the registration process, an email containing your SingPass password will be sent to your registered address.
Setting Up Your SingPass Account
After your successful SingPass registration, you can now set up your account. It can be done through:
The SingPass Mobile App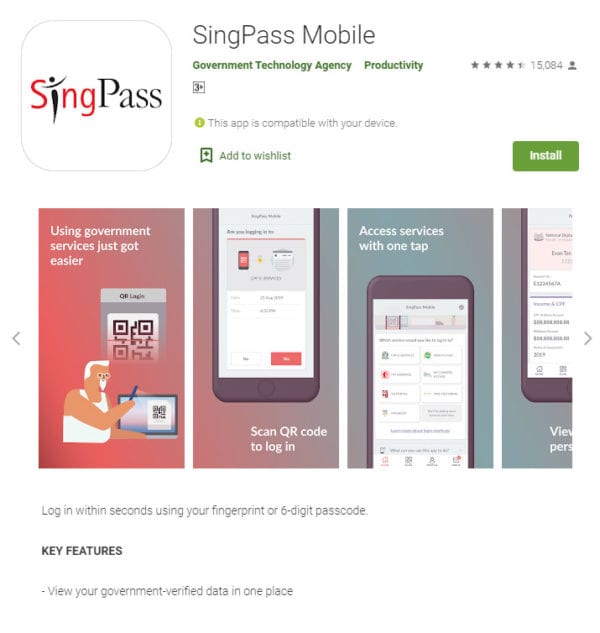 You need to download the SingPass Mobile app. Ensure that the developer stated in the app is the Government Technology Agency. You may log in to your SingPass account using the SingPass ID and the one-time password in the email sent to your address. You will be asked to create your SingPass password and complete the succeeding verification steps.
For the best experience, it is recommended that Android users use Google Chrome while iOS users use Safari as their web browser. The browser should be set to allow SingPass mobile to automatically launch when you tap on the QR code. 
The SingPass website
Upon receipt of the SingPass mailer, log in to SingPass using the credentials provided. Update your contact details and create your password. 
Setting Up SingPass 2FA
2FA or the 2-Factor Authentication sets up two-step verification for transactions executed on government websites. For first time users, it is important to register their mobile number with SingPass upon the first login to activate SMS 2FA instantly. 
Here are the 2FA options SingPass account holders can choose from to better protect their data:
SMS 2FA

– users with a Singapore-registered mobile number will receive a One-Time Password (OTPs) via SMS. 

OneKey Token

– generates OTPs via physical token

SingPass Mobile

– allows users to log in using their fingerprint or a 6-digit passcode
SingPass counters are also available across Singapore. These dedicated SingPass counters can assist you with the following:
New account application

SingPass password reset

Update mobile number and account details

Registration and activation of SMS 2FA instantly
When you visit in-person, make sure that you have your NRIC or FIN card for verification purposes.