Singapore has been consistently ranked as one of the best countries to set up a business. Foreign investors are eager to register a company in the country due to its robust economy, strategic location, excellent connectivity, and favourable business environment, to mention a few. 
Fortunately, foreigners who want to set up a business in Singapore may easily do so through the help of business solution providers. These firms offer assistance from registration to the maintenance of your business.
How to Register a Company in Singapore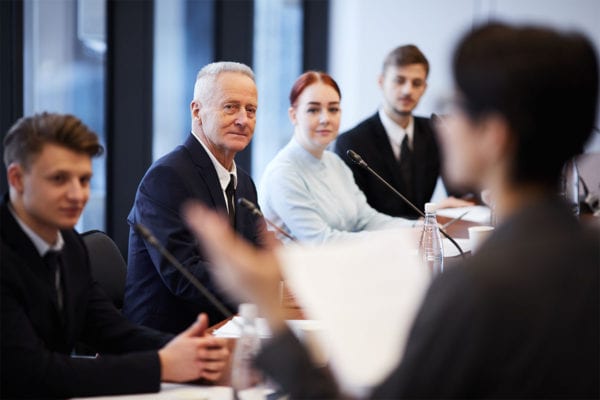 According to the Accounting and Corporate Regulatory Authority (ACRA), a foreigner who wishes to set up a company in Singapore must:
Hire the services of a registered filing agent. It can either be an accounting firm or a corporate secretarial service provider that will submit the online application on your behalf. 

Employ a director who is a local Singaporean resident. 
A more detailed guide about company registration is discussed in our Company Registration: Key Points for Foreigners in Singapore article. 
The Four Ways a Foreigner Can Register a Company in Singapore
Transfer of Registration
Inward re-domiciliation or the transfer of registration allows a foreign corporate entity to operate in Singapore. It transfers its registration from its original place of incorporation to Singapore, thus making it a Singapore company that must comply with the Companies Act.
How to Apply for Transfer of Registration


It is recommended that foreigners conduct a Singapore company name check in BizFile+ to determine the business name's availability before submitting an application. The application fee for Transfer of Registration is $1000 and is not refundable. Moreover, the processing time may take up to two months from the date of submission of all the required documents. 
ACRA will send an email to the applicant regarding the outcome of the request. Once approved, the business entity will be listed as a company limited by shares. Additionally, a document indicating the deregistration of the foreign entity in its original place of incorporation should be submitted within 60 days from the registration date. 
Setting Up a Representative Office
Foreign companies who want to explore the opportunities in Singapore may set up a representative office prior to committing to a business venture. A Representative Office is a temporary arrangement and has no legal status. With that said, it is not allowed to engage in any business activities that yield a profit. It can only do the following: 
Conduct market research and feasibility studies

Participate in trade shows and exhibitions
Foreigners who want to set up a Representative Office should submit their application to Enterprise Singapore, one of the many government agencies in Singapore that help entrepreneurs in establishing their businesses. 
Incorporating a Subsidiary Company
Foreigners who are starting a small business in Singapore may choose to incorporate in Singapore as a subsidiary company. It acts as a separate legal entity from its parent company and has no restrictions on hiring either local or foreign staff. It must, however, appoint at least one Singapore resident as its director. A Singapore Subsidiary Company is considered a private limited company registered in Singapore. 
Registering as a Foreign Company
Foreign investors who want to set up a company in Singapore must register with ACRA. They are required to engage the services of a registered filing agent to assist with the smooth registration of their business. The filing agent will also be responsible for the preparation of the required registration documents. 
Things to remember when registering as a foreign company
The name of the foreign company registered with ACRA should match the name registered in its original place of incorporation.

The name application fee costs $15 and the registration fee is $300. Do not forget to confirm the availability of the desired business name in Singapore's registered company list. 

The business owner must have a registered office in Singapore operating not less than 5 hours between 9 AM and 5 PM. 

The company must have at least one local resident director.
Common Singapore Company Registration Concerns
How to Register a Company in Singapore from India
Indian investors who want to register a company in Singapore must have a local address, a resident director, and a corporate secretary. There are agencies in Singapore that can help you in the business registration process and can also address your secretarial needs. 
How to Register a Sole Proprietorship in Singapore
A sole proprietorship is the easiest form of business to set up in Singapore. It is owned by one person. Once you have the necessary documents ready, you may register it online through BizFile+. Foreigners who want to register a sole proprietorship but will reside outside Singapore should appoint a local resident as its manager. An approval from the Ministry of Manpower is required before filing for registration. 
What is a business registration number?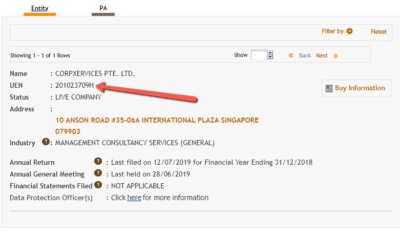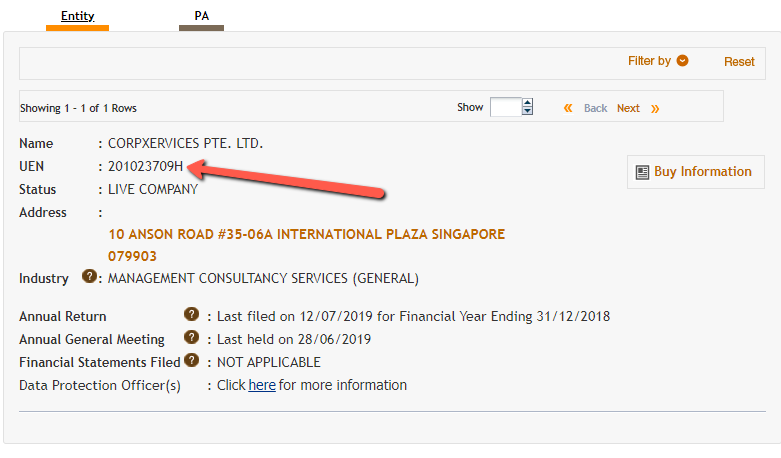 Companies registered in Singapore, whether foreign or local, are assigned a business registration number. It is currently known as the Unique Entity Number (UEN). UEN is the standard identification of your company that you use when transacting with the government.