Singapore's surging economy makes it a top choice for foreigners who want to establish a company in the city-state. With its highly urbanised setting, strong industry, and vigorous investment condition, foreigners are convinced to invest in the country. In this article, we discuss some important details on how to register a company in Singapore—with a focus on what foreigners need to prepare and go through.
First things first
Before operating one's business in Singapore, it is a must that the company is incorporated. The incorporation process includes the following:
A registered address in Singapore

An approved business name

Declaration of the number of shareholders (can be between one to 50)

Paid-up capital of at least $1

Company director (a Singapore resident)

Company secretary 
After completing the above requirements, foreigners can start with the following steps on how to register a company in Singapore:
1. Application for an Employment Pass (E Pass)
Foreigners who plan to do business in Singapore need to apply for an Employment Pass. It is required by the Ministry of Manpower. EP is a work visa intended for foreign professionals who want to live and work in Singapore. The Ministry of Manpower grants this pass provided that the applicant meets the governing body's eligibility criteria. Each EP application is assessed individually according to the applicant's merit. For first-time candidates, the pass is valid for up to two years while renewals have a three-year validity.
2. Opening a Corporate Bank Account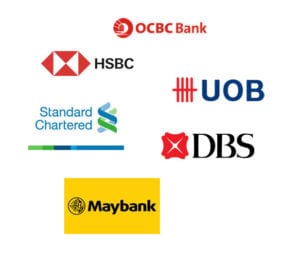 Foreign investors are advised to open a corporate bank account in Singapore to fulfill the banking needs of the company. It can be opened in any commercial bank in the country. Here is a list of the requirements that you will need when applying for a corporate bank account:
Certified copy of the Certificate of Incorporation

Certified copy of the Memorandum and Articles of Association (MAA)

Certified copy of the business profile (can be obtained from ACRA)

Certified copy of the foreigner's (

applicant)

passport

Completed and signed bank account forms by a recognized bank

Proof of the residential addresses of the directors, signatories and beneficiary owners

Resolution from the board of directors approving the opening and signing of the corporate bank account
Company Registration Options for Foreigners in Singapore
Subsidiary Company 
For foreign investors, the most viable type of business structure is a subsidiary company. It acts as a separate entity from its parent company. Additionally, this setup safely protects the assets of the parent company should the subsidiary incur debts and liabilities. 
Branch Office
A branch office is another option for foreigners who want to register a company in Singapore. A branch office must have the same name and business activity as its parent company. Unlike the subsidiary company setup, the parent company of a branch office is responsible for all the debts and liabilities incurred.
Representative Office
A representative office in Singapore can be set up by a foreign company to test its business potential. It should not have any profit-making activities as it is registered for market research purposes only. Also, a representative office should hire not more than five employees. However, not all foreign companies can open a representative office in Singapore. It is a requirement that the parent company should be established for more than three years and have an annual turnover of greater than $250,000.
Frequently asked questions
As a foreigner, do I need to appoint a corporate secretary for my Singapore company?
Yes, it is necessary that you appoint a corporate secretary. The appointment must be done within six months from the date of incorporation. Additionally, your company secretary should be a local Singapore resident.
Do I still need to register my foreign company with ACRA?
Yes. All individuals who want to set up a business in Singapore must register with ACRA. The Accounting and Corporate Regulatory Authority (ACRA) is a governing body that ensures corporate compliance. Registration with ACRA is simplified through their online filing system, Bizfile+.
Can CorpXervices help me register my business?
Yes. We aid foreigners through the incorporation process for subsidiary companies, branch offices, and representative offices. For more information on our services, please see our Foreign Business Incorporate page.
Need assistance with incorporation, immigration, accounting and other business services?
CorpXervices
is ready to aid you.
We have an experienced team with over 20 years combined experience to help companies in filing secretarial records while providing different options for your business structure.
Government filing and accounting regulations may affect your business operations. Therefore, it is important to get it correct the first time when it comes to these technical requirements. Let us help your business run smoothly. Contact us to get a free consultation today!